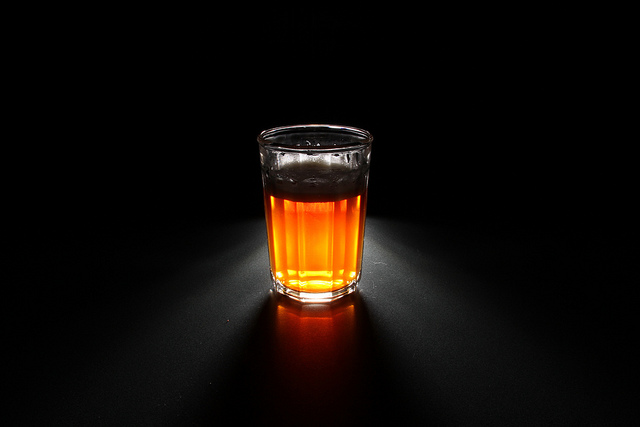 Since I have been old enough to buy my own beer, it is safe to say that I am particular about my beer and its quality — which typically goes hand-in-hand with taste. There are only certain kinds of beer and cider I am normally willing to buy and once I find a brand or a style that I like, I don't drink any other kind of alcohol.
Alewerks, a now eight-year-old brewery in Williamsburg, features six main beers on tap. Several of them are also featured in many local stores and restaurants. These beers range from a lighter wheat ale to a rich stout, offering a gradient of beers that everyone can enjoy, even someone like me, who doesn't often experiment in the drink department.
Greeted by friendly staff members, we immediately went up to the counter and I began to try their different varieties, moving from the lightest to the darkest, while Taproom Assistant Manager Luci Legaspi explained how each one was made.
The first I tried was the nice and light Wheat Ale, a warm inviting beer and one that I might have chosen for myself in a store. It lived up to expectations and was very smooth, with a nice, rich taste.
Wheat ale is made using a mixture of half barley and half wheat in the first step of the brewing process. Legaspi said what makes this pale ale unique is that Alewerks uses American pale wheat so the taste is less bitter and has stronger hoppy flavors.
Hops are added either during the boil at different times or during fermentation (or both), which can make the beer more bitter, give a unique flavor, or add a distinct aroma. What aspect of the beer they influence all depends on when they are added.
Alewerks' Chesapeake Pale Ale was next. Legaspi explained this as one of two beers they offer that could be considered their "flagship" beer — their bread and butter. This particular offering was very crisp and refreshing, and was one of my favorites of the whole evening. There was a little bitterness at the end from hops, but it was not overwhelming, like in some beers, and just added a little flavor.
Next came the Drake Tail IPA, or the India Pale Ale.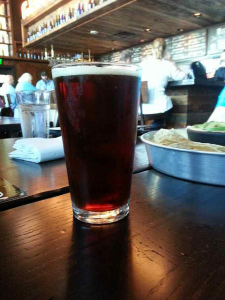 "There used to be English soldiers in India and as part of their pay they would receive rations of beer. However, the beer coming from England would be spoiled by the time it reached India so they began to add more hops, a preservative, and gave it a higher alcohol content," Legaspi said. "They demanded it so often when they returned that it became an official style."
Pale ales are typically brewed for 60 or 90 minutes — the later the hops are added, the less bitter the beer becomes. If hops are added during the fermentation process, the aromas are "hoppier." This particular IPA was surprisingly tasty because I normally do not enjoy IPAs. It had a really rich flavor and wasn't too strong or thick; however, it was not one of my favorites of the evening.
The Tavern Ale, on the other hand, tastes like chocolate. Could there be a better quality in a beer? Doubtful. Either way, this is the very first ale that was brewed at Alewerks, making it another flagship of the company. It is only slightly brown in color, yet is very sweet and malty. I thoroughly enjoyed this because it wasn't too heavy.
Washington's Porter is a much darker beer. As Legaspi put it, the porter is the dark chocolate and the Tavern Ale is the milk chocolate. This particular porter is made with caramel malts and brewed in such a way that it has a chocolaty, almost coffee taste. The flavor was actually really sweet, despite its darker color.
My favorite on the whole list, which really shocked me, was the darkest beer of them all: the Coffeehouse Stout. Now this is a beer that you can sit down and enjoy at your own pace, and it is the perfect winter beer. Think fire, blanket, book and a nice beer. Alewerks brews it with lactose sugar and roasted coffee beans from Guatemala, so it makes a rich and foamy combination that tastes like coffee with cream and sugar. It was strong, and I don't know if I could have more than one in a sitting, but it was extremely good.
After giving me a quick tour of the facilities, Legaspi let me try their eighth anniversary beer, the Jubilee VIII. Now this one had some kick. The Jubilee is a Belgian strong dark ale that is brewed, fermented, and then aged in rum barrels they acquired from Spain. They brew it once and age it once, so after the stock is gone there is no more left. It was tasty, but it was extremely strong in both flavor and alcohol content. There is indeed a little rum aftertaste that punches you in the nose, but honestly, what rum doesn't? This one is definitely worth a taste just to try something completely different.
Overall, their selections are varied and cater to many different qualifications, taste buds and preferences. I liked every single one of the beers that I tried while I was there, which was a feat in itself. Bravo, Alewerks. I shall be back for more.