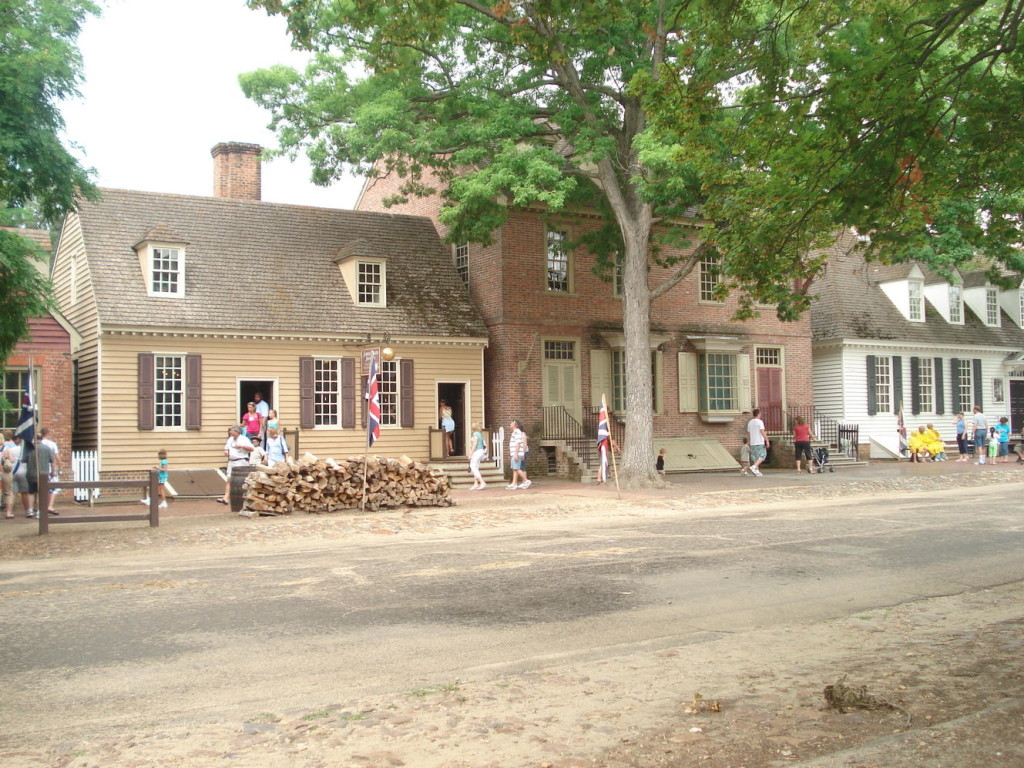 The Colonial Williamsburg Foundation officially announced its $600 million dollar fundraising campaign last month. As of Nov. 22, the Campaign for History and Citizenship has raised over $300 million since 2009.
Chairman emeritus and former Foundation president Colin G. Campbell initially organized the campaign. Collected funds will be distributed among the museums, the historic area, educational outreach and historical reconstruction efforts.
"By preserving the artifacts, stories and very setting of the Revolution, Colonial Williamsburg offers modern Americans a direct link to the founding generation — whose extraordinary words and deeds challenge us to embrace our own roles in shaping our country's future," Colonial Williamsburg Foundation President and CEO Mitchell B. Reiss said in the campaign launch release.
According to the release, the campaign's primary goal is to expand the Art Museums of Colonial Williamsburg, which include The Abby Aldrich Rockefeller Folk Art Museum and DeWitt Wallace Decorative Arts Museum. $40 million will be allocated toward adding 8,000 square feet of gallery space and a new entrance on Nassau Street. $163.5 million has been set aside for revamping the historic area's program: the foundation intends to use these funds to improve and add programming about the lives of African Americans and American Indians in an effort to attract and maintain a more diverse audience.
"At a time of such political, economic and cultural challenges — in the United States, and throughout the world — Colonial Williamsburg grounds us in the principles that have sustained us as a nation for more than 230 years," Colonial Williamsburg trustee and chairman of the Campaign for History and Citizenship Steven L. Miller said. "These investments by our supporters will ensure that this Revolutionary City will continue to inform and inspire many generations of Americans to come."
Additionally, $185 million is reserved for the construction of a new archaeology lab. $100 million is to be used for the preservation of the foundation's 88 original buildings and many of its hundreds reconstructed buildings. The remaining funds will go towards a reimagining of technology used in the educational buildings of Colonial Williamsburg. $32 million will also be set towards improving the endowment of the foundation while $125 million will be reserved for the cost of daily operations.
These improvements, however, signify an increase in construction in the Colonial Williamsburg area, which may lead to higher traffic congestion and increased noise levels. Joe Straw, spokesman for Colonial Williamsburg, said that the long-term benefits will outweigh short-term costs.
"Increased visitation to the Historic Area and other Foundation sites is a perennial goal for Colonial Williamsburg, and the campaign's success would serve that end," Straw said in an email. "It's safe to assume that those added visitors would include more school-age kids and their parents, who would be exposed to the College [of William and Mary,] its rich history, its gorgeous campus and its great academic reputation. Down the road the College would hopefully reap the benefit of an even larger pool of highly qualified applicants each year."