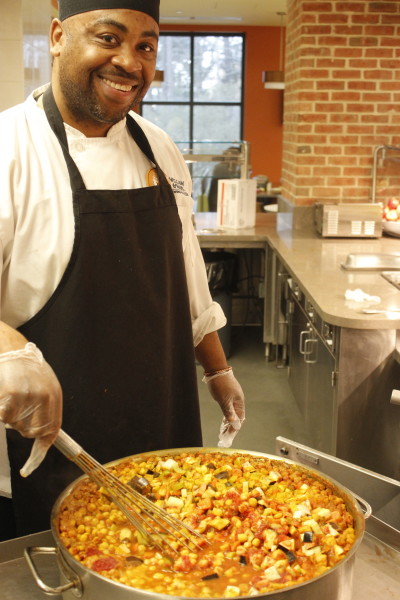 Are you a fan of leafy kale salads topped with a light vinaigrette? Or those fluffy vegan breakfast pancakes drizzled with 100 percent Vermont maple syrup? If you find yourself frequenting the vegan section in Sadler, it is about time you meet its Papa — Chef Areem Chambers.
After suffering from obesity and diabetes, Chambers transitioned to a vegan diet free from animal meat, as well as animal by-products like milk and butter. Two and a half years later, he has lost 68 pounds and has been taken off of his heart medicine.
"I feel better than ever before, and I think clearly now," Chambers said.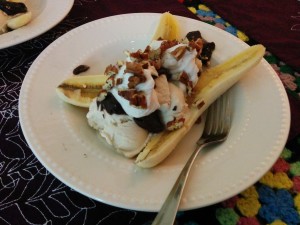 William and Mary dietitian Julie Nance says Chambers is not alone in feeling the positive effects of a vegan diet.
"Veganism has amazing health benefits. There is a decreased risk for cancer, type two diabetes and obesity," Nance said.
Nance created a My Food Plate to provide students with information on how to create a balanced vegan meal at campus dining halls.
For those interested in making the switch to veganism, there are numerous websites that provide detailed lists of what to eat as a vegan or vegetarian. Maintaining an adequate amount of calcium, vitamin B12 and protein are among some of the key components of a healthy diet. Since these nutrients are traditionally found in animal products, finding alternate sources is crucial. B12 can be found in fortified B12 products like soy milk, nutritional yeast and certain cereals. Protein can be addressed through beans and nuts, as well as calcium through greens.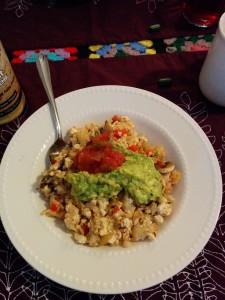 According to registered Dietitian Reed Mangels, there is as much or more calcium in 4 ounces of firm tofu or three-quarter cups of collard greens as there is in one cup of cow's milk.
Students for Animals President Meagan Phillips '17 said that, contrary to the opinion that veganism limits intake of important nutrients, the constant focus on what they eat actually makes vegans more aware of what is healthy and what is not.
"People often criticize vegans for not eating enough protein or calcium, but often vegans are much more aware of what consists of a healthy diet than the average American," Phillips said.
Phillip's club is challenging students to take a vegan or vegetarian pledge for the month of April.
Chambers plans to teach a free monthly vegan cooking class to increase student interest in healthy eating.
"Each one, teach one: That's my motto," Chambers said. "I want to teach simple, inexpensive vegan meals that students can try at home."
As for Chambers's next step in Sadler, he said students can look forward to vegan mac and cheese.