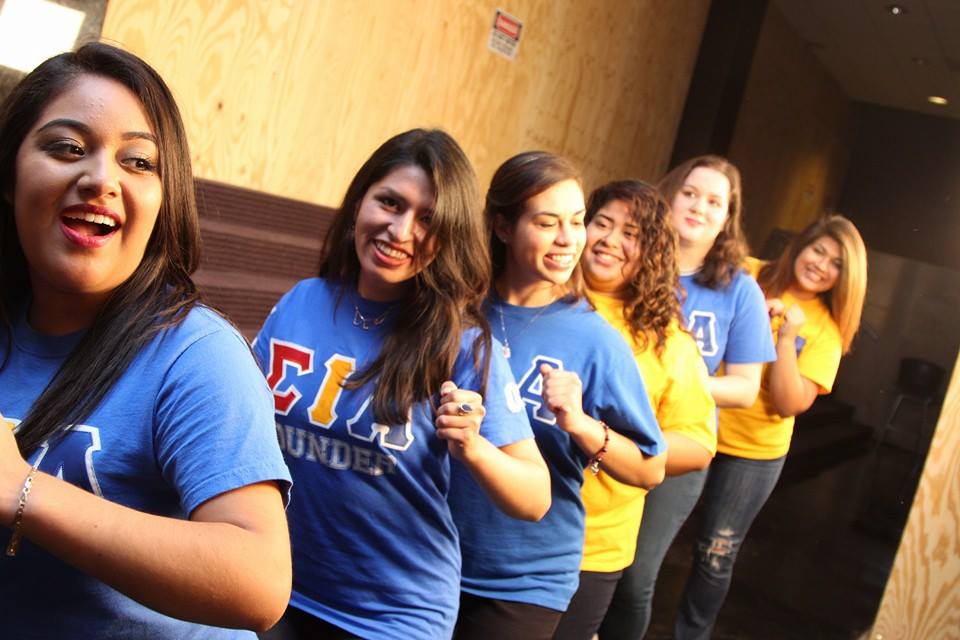 The phrase "Greek life" often brings to mind stereotypical associations with Lilly Pulitzer dresses, salmon shorts and partying all weekend.
Contrary to popular belief, however, the organizations with on-campus housing are not the only Greek organizations on campus. The College of William and Mary is also home to several fraternities and sororities with a minority focus. Several of these groups are a part of the National Pan-Hellenic Council (NPHC), a group of historically African-American Greek lettered fraternities and sororities, while others are independent organizations.
Quetzabel Benavides '16, president of the Beta Delta chapter of Hermanidad de Sigma Iota Alpha, Inc., said that minority Greek organizations stand out because of their commitment to diversity and the promotion and inclusion of culture.
"We center around the empowerment of women, like a lot of sororities do, but we also focus on expanding Latino cultural awareness and giving an accurate representation of what Latino culture is," Benavides said.
She said that the women of Sigma Iota Alpha are experts at multi-tasking, often having to take on a number of leadership roles because of the chapter's small size. She also emphasized that members come from varying backgrounds.
"We're Latin-based but not Latin exclusive," Benavides said. "Around half our members aren't Latina and don't speak Spanish. You don't have to be a certain type. The most important thing is that your values align with ours."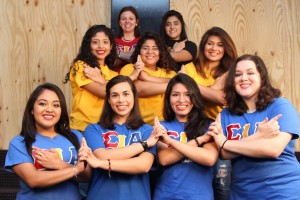 Benavides made a point to outline the sorority's aim for their role at the College.
"We want to serve as a medium for women who want to find sisterhood and leadership opportunities but who don't want to constrain themselves to being around just one type of people," Benavides said.
Seriah Brown '16, president of the Xi Lambda chapter of Zeta Phi Beta Sorority, Inc., expressed a similar regard for diversity in her organization.
"Don't think you have to be 'chocolate' to be a part of us. We love 'vanilla,' we love 'caramel,' we love 'mocha,' we love everybody," Brown said. "Every girl has that special personality, that special gift that can contribute to us."
Minority-focused Greek organizations can provide dedicated brotherhood or sisterhood to students on campus who may have difficulty finding a place where they feel at home.
While sororities in the NPHC are historically black, they are very diverse today, Brown was careful to note. Many nationalities and ethnicities are represented.
"If I'm trying to choose a prospective member, her color doesn't mean a hill of beans to me," Brown said.
Brown emphasized that values — like Zeta Phi Beta's emphasis on sisterhood, scholarship, service and finer womanhood — are of primary importance to most Greek organizations and are even more important than racial and ethnic diversity.
"Don't think you have to be 'chocolate' to be a part of us. We love 'vanilla,' we love 'caramel,' we love 'mocha,' we love everybody."
"We're looking for driven women, women that have scholarship, women that believe in teamwork," Brown said. "We are proud of our history but we aren't around to discriminate. You join an organization because what it stands for speaks to you. You join an organization that feels like it fits best for you."
Like many of the other minority-focused Greek organizations on campus, Zeta Phi Beta has concerns about its small numbers.
"We're small right now, but we definitely plan on growing in the future," Brown said. "Our goal is to get our numbers up, to let people know that we're here and we're here to stay."
Miguel Vasquez '15, president of the Kappa Pi chapter of Alpha Phi Alpha Fraternity, Inc., said that he is also looking to promote greater awareness of his organization.
"I wish more people knew we existed," Vasquez said. "We're never really above 10 members. Currently, we have six members."
However, Vasquez explained that there are some benefits to having a smaller organization.
"When you have large amounts of people, it's hard to get to know everyone in your fraternity personally. With the small number of members, everyone has an important role," Vasquez said.
Felicia Bowins '16, president of the Mu Upsilon chapter of Delta Sigma Theta Sorority, Inc., also said that small organizations offer a greater opportunity for individual members to take on important leadership roles.
"Because our chapter is so small, everyone wears many different hats and everyone plays a big role," Bowins said.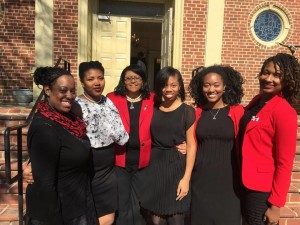 Rae-Mischel Thompson-Cooper '16, a member of Delta Sigma Theta, said that the sorority's history is very important to its members.
"We were founded in 1913 back when segregation was still very real in this country," Thompson-Cooper said. "We were formed at Howard University as a group for educated black women in the United States, but now women of all ethnic backgrounds are members."
However, history is not the only thing that is important to the women of Delta Sigma Theta.
"We're very social justice oriented," Bowins said. "We talk a lot about the magnitude of what being a member means. It's not just 'stepping and strolling,' though, we also do a lot of service and giving back in the community."
Even more than focusing on history, service, activism or diversity, the heart of Greek life is brotherhood, sisterhood and finding a group of supportive best friends at the College.
"My favorite thing about being in this sorority is the sisterhood," Thompson-Cooper said. "It's amazing having a group of women who support you so fully and so completely."