Combining classical show tunes and Japanese rap, the historic Kimball Theatre and a diverse audience of film enthusiasts, the College of William and Mary Global Film Festival launch event on Nov. 20 proved to be a successful evening of community cinema.
From a "West Side Story" sing-along to a "Tokyo Tribe"-themed after party, the festival's team delivered on their promise of an engaging evening of food, friends and film.
The College's Global Film Festival began nine years ago as an attempt to bring the community together through screening classic and student-produced films with common themes. As written in the festival's mission statement, its events are designed to "inspire discovery, learning, and conversation."
According to Festival Creative Committee Director Michael Burrows '16 as the festival continues to plan new themes and new ways to inspire the community though cinema, its influence on and relationship with the community will continue to develop and expand. The DIY/FIY Youth Filmmaking Project, which allows children to produce and screen their own films, was this year's attempt to incorporate young filmmakers into the festival.
"It started as an initiative to bring the local Williamsburg audience together with the student community over a shared love of the cinema," Burrows said. "Over time, we've developed and deepened relationships with the town and local businesses, so we have access to the historic Kimball Theater."
The Kimball Theatre is a staple of the festival, as it is located at an easily accessible place in the community.
"We've had a partnership with the Kimball for years,"  Public Relations committee member Lidia Morris '18 said. "We love having a cool, rustic, iconic place for our films to premiere in."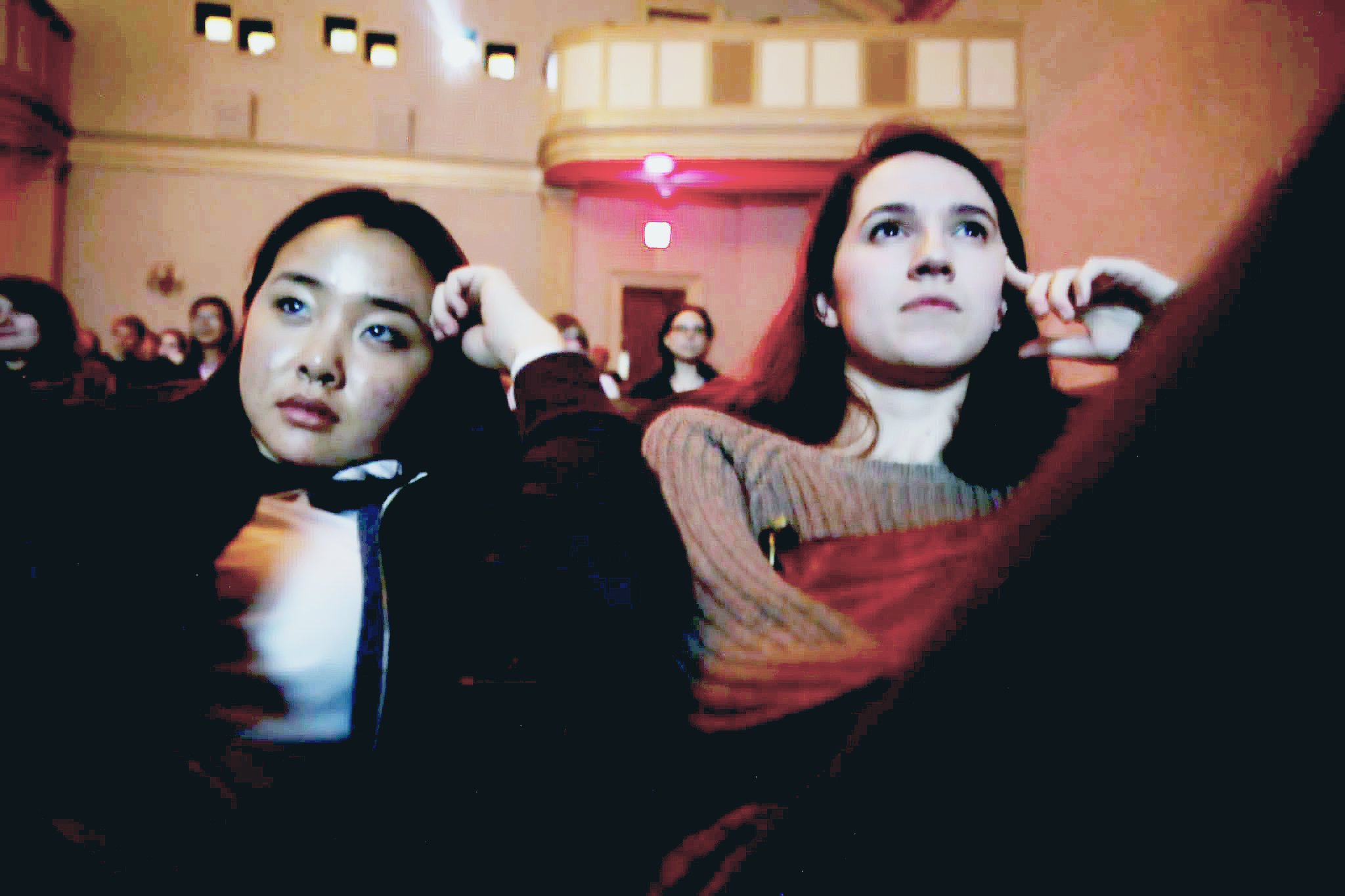 This year's theme is "Film and Community," for which the directors plan to choose films that reflect relevant struggles within diverse communities and represent how groups of differing cultures can overcome issues for the greater good.
"Every year we have a theme, and quite frankly I'm amazed we didn't do this one sooner, because there are so many excellent films about community," Burrows said.
Assistant Festival Director Travis Harris said that, not only does the theme encompass hundreds of films, it sums up the values of the festival in three words.
"We're hoping that film can be that bridge between The College of William and Mary and the Williamsburg community," Harris said. "So if we can all center around film, that can bring both entities together. So that's why our theme this year is Film and Community."
For the launch event, the films "West Side Story" and "Tokyo Tribe," an adaptation of the classic story, were chosen. According to Morris, the different film styles prove the festival is eclectic and inclusive in its selections, and also that community through film can be portrayed in a variety of ways.
"It's a combination of old and new," Morris said. "We chose 'West Side Story,' not only because we can do a sing-along, but because we have a lot of people in the community who are retired who saw it when it first came out. We also have a lot of theater buffs, a lot of music buffs in the area who would love to see that. And then 'Tokyo Tribe' is so great. It's just this crazy, hyper-pigmented film. I love it."
Burrows said he really enjoyed "Tokyo Tribe" and its fun, and sometimes outrageous, theatrics.
"It has a guy who wears a samurai helmet made out of headlights who drives a tank and has a sword," Burrows said. "It's just a bonkers, gloriously-silly action movie."
Burrows said some of his best memories have come from his work on the festival.
"When I was touring here as a high school student, hearing about the festival from someone who worked there that year," Burrows said. "I was really blown away by the amount of good, solid work they were able to get out of the limited resources, and that was partly what convinced me to apply here early decision. It's funny how a lot of my favorite college memories all stem from the festival."