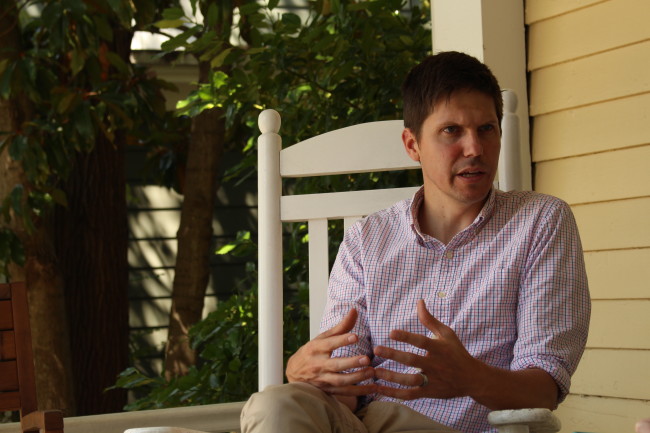 In July, AidData was selected as one of the recipients of the U.S. President's Emergency Plan for Aids Relief (PEPFAR)'s DREAMS innovation challenge to reduce the incidence of H.I.V. in girls and women in sub-Saharan Africa.
AidData was awarded a two-year project grant worth $1.3 million. As part of this project, AidData will work with the State Department to partner with health organizations Akros and ToroDev to bring data to policymakers in Zambia and Uganda, helping them make the most informed healthcare decisions possible.
According to AidData Director of Operations David Trichler, having a good partnership with local organizations is crucial for effective aid because those organizations have deeper knowledge of the local communities than a researcher could get from afar.
"The ideal partner for us is someone who has a bit of the familiar and a bit of the unique or different," Trichler said.
AidData has fostered relationships with country partners like ToroDev and Akros through students doing research abroad through the AidData summer fellows program and through alumni of the College of William and Mary.
Although no students were involved in the initial proposal of this project, students play a unique and crucial role in the operations of AidData.
AidData's Senior Program Manager Alena Stern '12 has been involved with the project since it was founded in 2009.
She said that AidData could not have done the work it has done over the years does without students' involvement in research.
"The body of work at AidData has really grown and students have been a driving force at every step," Stern said.
Stern said that student research and connections built abroad help to lay the groundwork for big projects like the one awarded from the DREAMS challenge.
Government and international relations professor Michael Tierney is the co-founder and director of the AidData Center for Development Policy, and he also stressed the importance of student efforts in AidData's body of work.
Tierney also said that winning this project grant will create more opportunities for students seeking to be involved in the research process.
"As with most other AidData projects, this grant will provide opportunities for William & Mary students to be involved in every step in the research process," Tierney said in an email. "From gathering original evidence, coding and categorizing data, conducting field research, presenting to academic and policy audiences, and ultimately writing up the results in the form of publications."
Like Stern, Tierney noted that the way students are involved in AidData projects is unique.
"Students who work on AidData projects are not practicing or preparing to do research," Tierney said in an email. "They are directly involved in the creation of new knowledge."
One of the most significant roles students play in AidData is their involvement in the organization's work with geospatial data.
According to Trichler, this project will help provide decision makers in Zambia and Uganda with the granular data needed to deliver outcomes in public health, including the geospatial data needed to identify where aid is most needed.
Trichler said that working at AidData has brought him a greater appreciation of the amount of data involved in the average American's daily life, citing Google, Yelp and Pokemon Go's data-gathering specifically.
"Pokemon Go has so much data it's amazing," Trichler said. "But arguably more important than Pokemon Go is getting these health medicines to those very vulnerable populations, and without understanding things like where aid has historically flowed, without understanding where there's populations in need, you'll have higher burdens on taxpayers and less effective treatment rates."
Trichler also said that something he enjoys about working with AidData is seeing the impact the organization's research and partnerships with local organizations can have on populations in need.
"Our ideas at William and Mary are helping to make the world better, even if incrementally," Trichler said. "At the end of the day it's about helping people's lives improve and without those local partnerships and without AidData as that bridge, it's much harder to do."
According to Trichler, AidData will meet with the State Department two more times to finalize plans before the project gets underway.