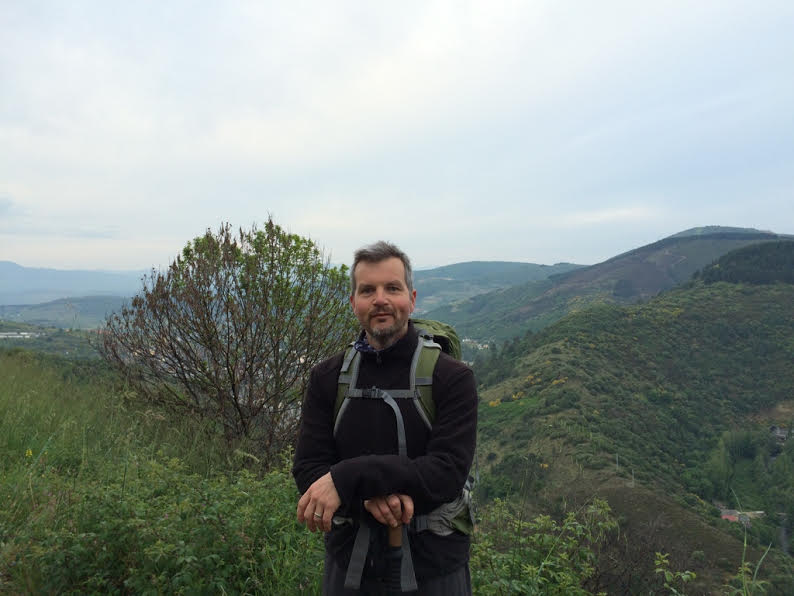 Students at the College of William and Mary may know theater professor Matthew Allar as the department's resident scenic designer, but Allar's career in theatre productions has spanned genres and continents, once giving him the opportunity to shut down Times Square for a movie premiere.
Allar, who came to the College eight years ago, chose to teach here specifically to continue his passion for the liberal arts.
I wanted to be at a school that was academically rigorous, had a vibrant interest in the arts and had a commitment to the liberal arts education," Allar said.
"I wanted to be at a school that was academically rigorous, had a vibrant interest in the arts and had a commitment to the liberal arts education," Allar said.
Before diving into teaching, Allar worked as a guest artist. Allar said that in the scenic design industry, it is common to begin work at a company, college or firm for a specific project, class or show. In Allar's case, he worked as a guest artist at Cornell College. He also taught for a year at Elizabethtown College and for two years at Nazareth College.
"All three of those colleges are smaller liberal arts schools with both theater and arts programs," Allar said. "They each did things a little differently so I felt fairly well-versed in different approaches to liberal arts education arriving at William and Mary."
When he was in the New York City theater scene, Allar said that he worked on several different types of projects. He spent a lot of time working as an assistant to a principal designer, where he was asked to perform specific technical tasks.
"I built a lot of theatrical scale models, essentially, tiny versions of a theater set," Allar said. "I generated graphic renderings for things, acting as a second-in-command to the primary designer."
He also worked as a freelance scenic designer for theater, television, dance and opera.
"I worked at a handful of theaters in New York," Allar said. "The most exciting thing I did was work as a designer for MTV Network's special events for about nine months."
Allar also worked for TV networks such as VH1, Nickelodeon, Nick at Nite, TV Land and Country Music Television.
"The cool thing about working on 1515 Broadway Street, Times Square was going up the elevator and seeing rock star people," Allar said. "It was entirely possible to go up the elevator and see someone like Kid Rock coming through the lobby. And he's tall."
Allar said that one of his favorite parts of working in a big city was the opportunity to collaborate with people from all different backgrounds.
"You really get to interact with an incredible wealth of diversity," Allar said. "Diversity can be good or bad, because sometimes it means struggle, hardship and frustration. More of the time, though, it means you get to meet phenomenally talented people from all over the country and all over the world. There's something so inherently attractive about meeting people who are just truly talented at what they do. It's very humbling."
Allar said that he not only enjoyed the diversity of people he worked with, but also the diversity of projects he got to work on.
"At the start of a day I would be working on a cutting-edge new play by an emerging playwright, and then I'd leave that and go to another studio and work on an Italian opera and then at night I'd get to work on some rock and roll installation," Allar said.
Allar designed a recreation of the Jackie Gleason show "Honeymooners," holiday displays for casinos in Atlantic City and animated Christmas windows for department stores such as Macy's, Sak's Fifth Avenue and Lord and Taylor.
"My theatrical training allowed me to create scaled down scenery of animated figures in these super elaborate window designs," Allar said.
Allar said that once he even shut down a part of Times Square in order to host a TV premiere he designed for the 1960s version of "Batman."
The Batmobile was there and we had the Batsignal across the buildings in Times Square," Allar said.
"The Batmobile was there and we had the Batsignal across the buildings in Times Square," Allar said.
Although he said he loved working in the city, he said he found teaching to be a much more rewarding profession. Allar said that when working in commercial theater as a theatrical designer he often struggled to find a strong sense of purpose, which is what drew him to pursue theater in a higher education setting.
"Academic theater has a clear purpose: to educate and offer experiences to people, both from the audience's point of view and from the production crew," Allar said. "I like very much that the purpose in teaching is benevolent."
In addition to being a scenic designer, Allar is also a world traveler. In 2014, he embarked on a 600-mile solo backpacking trip in Spain. Hiking about 16 miles a day, Allar finished the trip in a little under a month.
"I hiked the Camino de Santiago, an ancient pilgrimage route that is one of many that snake across Europe and terminate in Santiago de Compostela," Allar said.
Allar said that he had learned about the Camino from other colleagues at the College after joining the College's Institute for Pilgrimage Studies.
For Allar, the hike was a chance to temporarily let go of life's stresses, deadlines and specific expectations; he said the only real obligation during a long walk is to simply keep going.
"We all face so many challenges and expectations in life, and it's pretty phenomenal to have the opportunity to just reflect on all sorts of things, personal or professional, over an extended period of time," Allar said.
This past summer, Allar, along with government professor John Riofrio, co-led the Reves Center for International Studies summer abroad program in Santiago, where the two took students on a 200-mile hike and taught two classes.
Allar's work as a scenic design has also led him to Hungary and Alaska.
"I went through a cycle where I was designing scenery and lighting for operas in Hungary," Allar said. "I worked on three operas in a rural area in northeastern Hungary. It was like the Napa Valley of Hungary."
Two of the operas Allar worked on were performed outside, during the hottest months in Hungary, a small town that houses a historic castle.
"Those operas were the first to be produced in the castle," Allar said. "We were just in this ancient courtyard creating these operas."
Allar said that he also traveled to Alaska this past summer, where he worked with a group called Perseverance Theatre, which stages shows such as "Peter and the Starcatcher" in Juneau and Anchorage.
This summer Allar will spend time in Taipei at an event called World Stage Design, to present information about contemporary American educational strategies of theatrical design. Allar also plans to spend time investigating traditional puppetry techniques in his time in Southeast Asia this summer.
"One of the fantastic things about William and Mary is that it is extraordinarily supportive of its entire community to embrace things on a global level," Allar said. "The new COLL curriculum really focuses on this and finding opportunities for all of us."