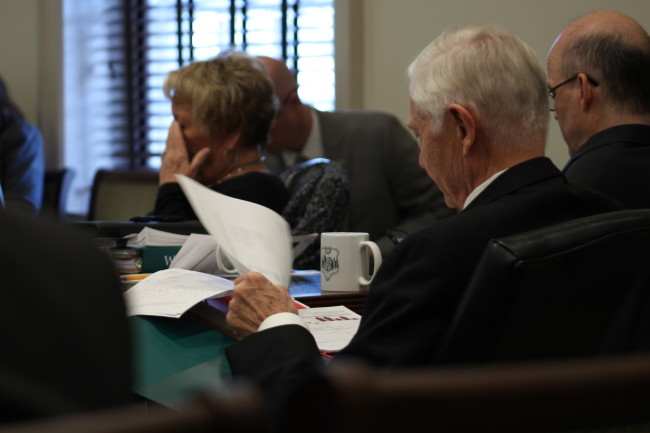 The College of William and Mary's Board of Visitors met Feb. 8-11 and voted to pass 12 resolutions as well as conferring several honorary degrees for Charter Day.
In the vein of College celebrations, the Joint Committee discussed the College's plans to celebrate the 50th anniversary of African-Americans and the 100th anniversary of women in residence at the College in the 2017-18 academic year.
Chon Glover M.Ed. '99, Ed.D. '06 updated the Board on the College's progress toward the Task Force on Race and Race Relations' 10 prioritized recommendations.
The Board also heard a report on the College's Title IX data for the second quarter of the 2016-17 academic year.
On top of these reports, the BOV discussed big-picture changes including a shift toward mega-region economics, new interdisciplinary COLL curriculum classes and fluctuations in applications to the College.
The BOV will meet again April 19-21.