Wednesday, Aug. 31, approximately 1650 students representing the Class of 2026 and 165 undergraduate transfer students will start their first-first day at the College of William and Mary. Though they might not recognize the changes around campus, the seniors with whom they'll share their first year may notice just how different the first-year experience is now — and how some things for freshmen will never change. 
In stark contrast to the past two years, the College has announced major relaxations in their COVID-19 policies, ultimately removing most COVID-19 related restrictions. Although given a complimentary COVID-19 test upon move-in, students were not required to take a test to move in, nor was move-in delayed to after the first day of classes. For the first time since 2019 (when the current seniors moved in as freshmen), masks were not required for fall move in. 
Furthermore, the new Sadler Center expansion has been unveiled to the public and is open for student use. Since moving from Campus Center, offices such as the Center for Student Diversity and the Haven now hope to attract more foot traffic and student engagement.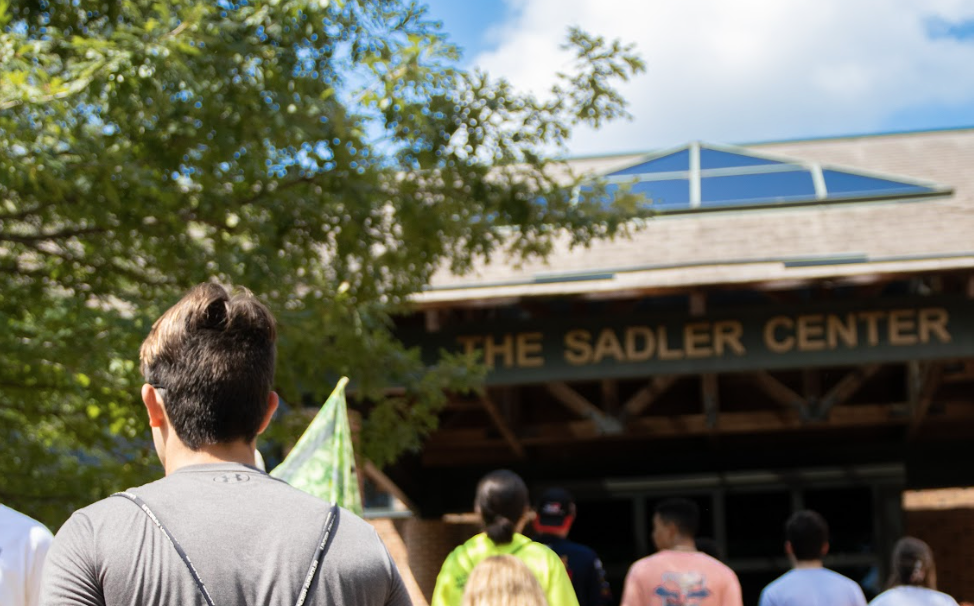 Smaller changes can be seen around campus too. The Daily Grind is no longer a coffee shop and is now moving to Cosi's former location as Aroma's Lodge One. Richmond Hall — formerly the College's quarantine housing — is a residence hall again, and the demolition and renovation of other on-campus residence halls is looming. 
However, the Class of 2026 is no stranger to changing times. With the largest applicant pool in the College's history, over 18,000 applied. This number is up 3.5% from last year and increased by 27% in the past two years. 
The acceptance rate dropped to 34% this year, down 3% from last year's 37%. 
"As was evident through their applications, this is an incoming group of students who have excelled academically and will be prepared to flourish at William & Mary," Associate Vice President for Enrollment and Dean of Admission Tim Wolfe said. "Beyond that, though, this is an entering class that has much to offer through their personal experiences, talents and interests. No doubt, they are excited to be members of our community and will be an excellent fit for W&M."
With 77% of students ranking in the top 10% of their high school class, the Class of 2026 boasts impressive academic, athletic and extracurricular achievements. 
The percentage of students of color in the Class of 2026 stayed the same at 33%, though the percentage of first generation students fell from last year's 11% to this year's 9%. The percentage of international students increased 1% totaling at 5%. 
The incoming freshmen have an SAT middle 50th percentile of 1380-1520 and an ACT composite score middle 50th percentile of 32-34, which represent a steep rise over the past few years; for the Class of 2023, the SAT middle 50th percentile was 1310-1490 and the Class of 2025's was 1350-1520. However, test scores are now considered optional for an application. 
With an average GPA of 4.3, the Class of 2026 has high academic standards much like their predecessors. 
Student Assembly President and Orientation Aide Director John Cho '23 is excited to get to know the new faces around campus. 
"To all new students, I would say welcome home," Cho said. "It's been so exciting to get to know each and every one of you individually. And it's been incredible to see how unique and passionate every single new student is. We are so excited to have you as a part of our community. You are going to do such great and big things and just know that like every single person is here to support and love you. And we are here for you no matter what."
Student Assembly Vice President and Orientation Aide Jasmin Martinez '23 emphasized the importance of community to the incoming class. 
"Hello class of 2026! This place could not be what it is without you," Martinez said. "William and Mary is made so much better because of your presence on campus and you are so important here. You have your place here and we are so excited that you are part of our community. I think William and Mary might not feel homey yet… as we start off the year… But as you find your people, find your community and engage, you'll be able to see just how magical and lovely and warm this place gets to be. And you'll see faces that will just create great memories."