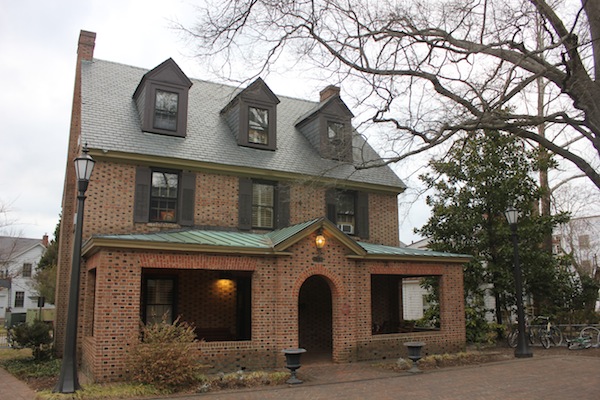 The Virginia Gamma chapter of the Pi Beta Phi sorority at the College of William and Mary will move into a renovated house later this year.
The house, located in Sorority Court on Richmond Road, recently underwent a hazardous materials remediation in its crawl space. On Wednesday, the crew completed the preparation work for renovations to begin on the house.
"The past 10 days they've been prepping the foundation of the house," Director of Planning, Design and Construction Wayne Boy said. "We are adding an addition to the house, and are expanding it, so we needed to clear the foundation of asbestos to be able to work down there."
While the foundation was being prepped, project management received its permit. The contractor will begin work Tuesday, with the goal of completing the project in the last week of February. Students who intended to live in the house this year will be relocated to House 11 in Sorority Court until the renovations are completed.
"The first floor of the house will be receiving a major facelift," Boy said.
Specifically, the kitchen will be expanded. Other first floor renovations include the addition of an ADA-capable room, or a room accessible by wheelchair. On the second floor, above the kitchen, a new bathroom will be installed. The third floor bathroom will also be renovated.
"We are also going to install new windows, insulate the outer walls, and install an HVAC [heating, ventilation, air conditioning] system," Boy said.