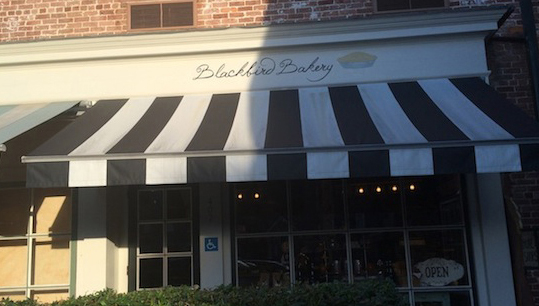 Merchants Square is home to a wide variety of restaurants, including the popular Blue Talon Bistro, The Trellis Restaurant and the DoG Street Pub. The stand-out offerings at all three (at least, according to this reviewer) are their selections of baked goods and desserts. However, while a visit to these restaurants may be possible on special occasions or when family is in town, it's often difficult to justify an expensive sit-down meal just to get to the dessert menu.
Fortunately for students who can't afford to visit these restaurants, we can still treat ourselves to their desserts, thanks to a small establishment tucked away behind the Christmas Shop in Merchants Square. Celebrating its one-year anniversary this month, Blackbird Bakery brings together the best of the more expensive options, offering affordable to-go versions of some of their most popular dessert dishes and baked goods (along with its own treats).
The moment customers walk into Blackbird Bakery, they are greeted by a warm, welcoming atmosphere. Staff members take time to greet each customer and offer samples, while chatting at the register and discussing their extensive assortment of baked goods and desserts.
The back wall of the bakery is devoted to its selection of bread (including baguettes, yeast rolls and sourdough), while the front counters house most of the dessert and pastry options. Customers can order fruit tarts, cupcakes and miniature pies, or opt for less traditional bakery stock, such as tiramisu and chocolate mousse. Aside from its famous desserts, Blackbird Bakery offers other products from its contributing restaurants, including Blue Talon jams and Illy brand coffee from The Trellis.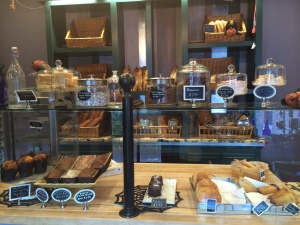 A dedication to quality is clear in any item sampled. On my last visit, one of the fruit tarts had fresh, plump raspberries (even though they are going out of season) paired with sweet pastry cream. The chocolate mousse was another winner: rich and creamy, and just as good as (and only half the price of) what you would be served at the Blue Talon Bistro, its restaurant of origin.
The menu items are both high quality and affordable. The majority of the bakery's menu items fall within a price range of $1 to $5. Sweetening the deal even further, College of William and Mary students are offered a 50 percent discount on day-old bread — for only $1, you can walk away with a whole loaf (a nice alternative to a smaller bag of bread ends at the Cheese Shop).
The only downside to the bakery is its small size; while it adds to the cozy atmosphere, the lack of space leaves no room for seating. Although there is certainly no shortage of benches in Merchants Square, the approaching winter weather might lead some students to choose roomier options. Nevertheless, if you happen to be in Merchants Square, the bakery is definitely worth a stop. Whether you are craving a dessert after lunch at The Cheese Shop or want to pick up a treat for your roommate's birthday, Blackbird Bakery has something for you.