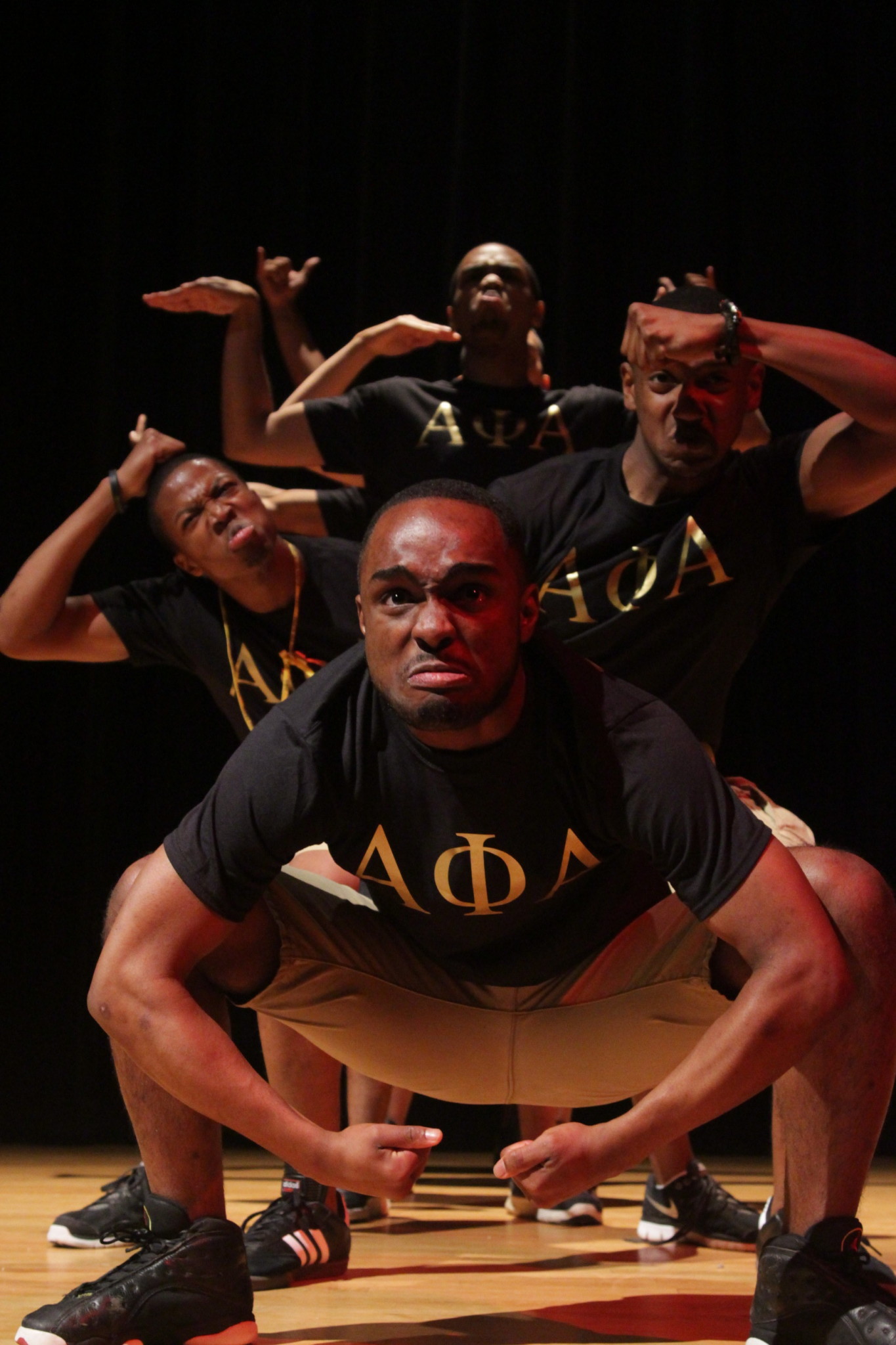 Shouting and loud music resonated through the center of campus Saturday night, but the noise wasn't coming from a party.
The Beta Delta Chapter of Hermandad de Sigma Iota Alpha, Inc. hosted their first annual stroll competition, "Rock 'N' Stroll," Saturday at 8 p.m. in the Commonwealth Auditorium.
"Strolling is also known as party-walking, and it is basically synchronized dancing in the form of a line," Sigma Iota Alpha member Nicole Chanduvi '15 said. "Each organization will have certain strolls that are known either nationally, by chapter, or by region."
"When you stroll, you're expressing yourself using rhythm, maybe using moves you know from salsa, from meringue, from hip-hop," Chanduvi said. "It's a combination of lots of styles."
Stroll is a unique style of dance that is relatively little known outside of minority Greek organizations. Much like those organizations, stroll makes an effort to be inclusive.
"When you stroll, you're expressing yourself using rhythm, maybe using moves you know from salsa, from meringue, from hip-hop," Chanduvi said. "It's a combination of lots of styles."
Although this is the first time a stroll competition has been held at the College of William and Mary, groups around campus have performed strolls at numerous events in the past.
The William and Mary Black Student Organization hosts an annual Stomp Fest where strolling is often performed. Chanduvi said organizations on campus often try to bring strolling to a larger audience.
"Organizations will do strolling at the block party, at Day for Admitted Students, at multicultural events, wherever we're asked to perform. We performed at the basketball game just this season," Chanduvi said. "It's also done casually at parties together with friends."
Chanduvi noted the importance of strolling in bonding with the other members of one's sorority or fraternity.
"It's a way of connecting with other members of your Greek organization and performing together. It really unifies you."
The Sadler Center was bustling with teams and a diverse group of spectators as they bought tickets and poured into Commonwealth to take their seats. The auditorium was nearly full as the event kicked off.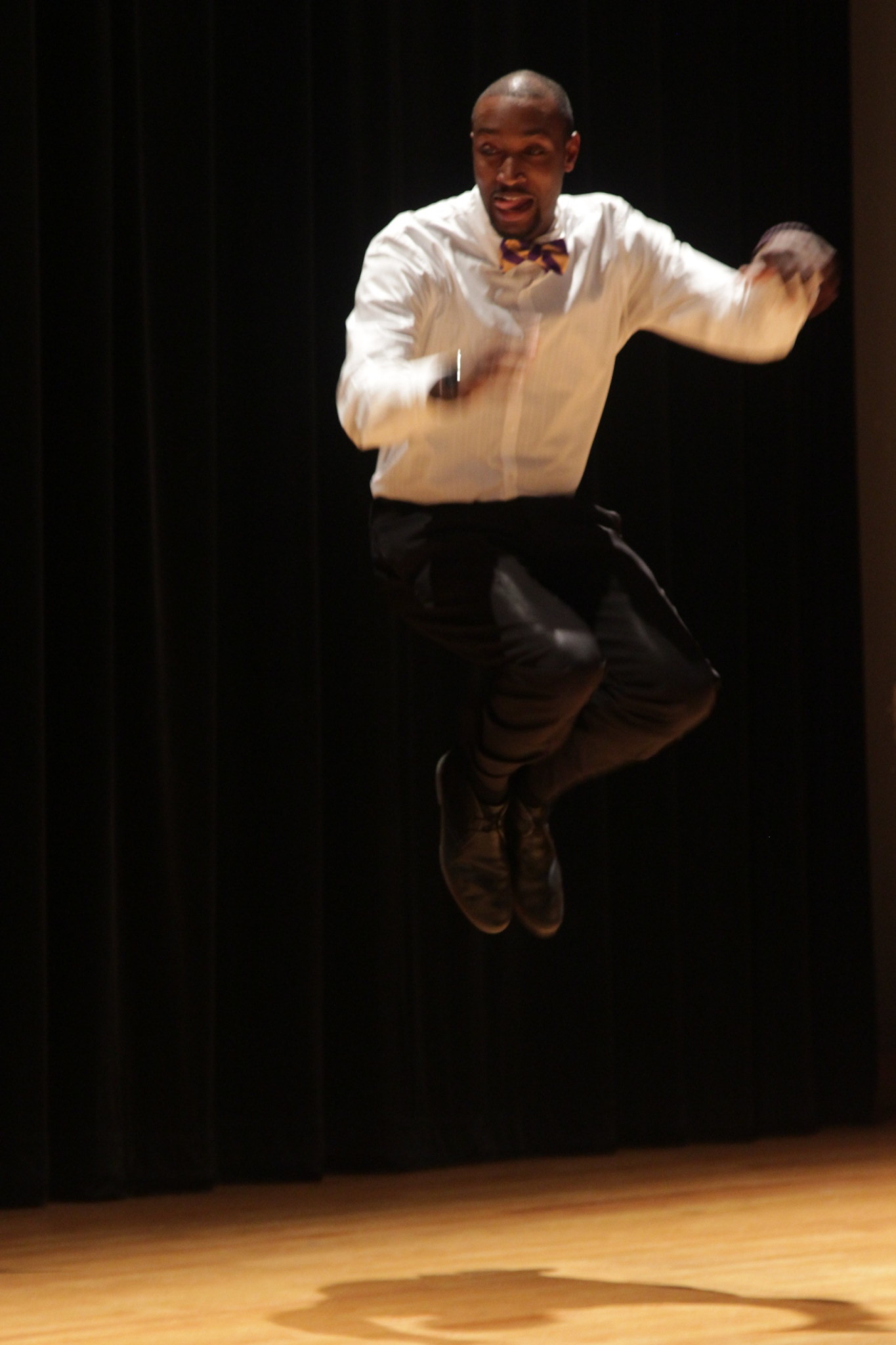 Bradley Greene '15, one of the masters of ceremony, opened the event by acknowledging its hosts.
"We want to thank the lovely Latin ladies of SIA for putting on this awesome event," Greene said.
The first act of the night was a special performance from the Hermandad de Sigma Iota Alpha, Inc. National Stroll Team. It was a high energy, exciting routine filled with hair flips and hip shaking.
After their performance Greene said he was amazed by their talent and their beauty.
"I think I might've found my future wife just now," Greene said.
Next up were two exhibition performances not quite in the same vein.
Lambda Theta Phi Latin Fraternity, Inc. — whose team included members from Townsend University, Virginia Commonwealth University and the University of Maryland at College Park — and Lambda Theta Alpha Latin Sorority, Inc. each performed a salute. Salutes are rigid, structured and macho because of their basis in the military, but they still include the individuality and flair seen in stepping and strolling.
After the exhibition segment, Ebony Martin '17, the other master of ceremony, introduced the first round of competitors.
"Here comes the hot team that needs no introduction," Martin said as Omega Psi Phi Fraternity, Inc. took the stage.
Like many of the other competitors', Omega Psi Phi's routine told a story. In this case, the story was of a team about to compete in a strolling competition who had failed to prepare anything and trying to decide what type of routine they should perform.
Following Omega Psi Phi was Kappa Alpha Psi Fraternity, Inc. whose routine was slower and sultrier than the other competitors' routines.
"I'm just going to leave my number on that podium back there," Martin said to the competitors.
During the intermission, there were performances from the William and Mary Salsa Club and from Syndicate Hip Hop Dance Team.
The second half of the competition proceeded with stroll routines from Alpha Phi Alpha Fraternity, Inc. and La Unidad Latina, Lambda Upsilon Lambda Fraternity, Inc.
Alpha Phi Alpha's routine was world-travel themed while Lambda Upsilon Lambda's was performed like a school project, with one of its members portraying a professor and the rest students.
The performances concluded with an exhibition from Delta Sigma Theta Sorority, Inc. which had the crowd jumping up and down and applauding.
While the judges deliberated, members of all the teams — and even some audience members — strolled, stepped and salsa danced on stage and in the aisles around the auditorium.
This camaraderie between the different groups in attendance was interrupted and replaced with an air of friendly competition when the results of the competition were announced.
Lambda Upsilon Lambda took first place, Alpha Phi Alpha took second and Omega Psi Phi took third.