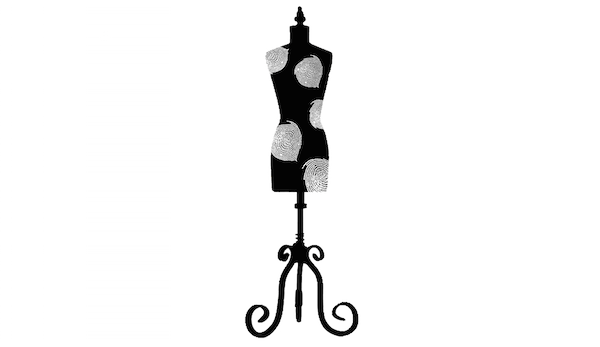 If you are having trouble deciding on your dream job after graduation, maybe try combining two of your separate interests—even if they are radically different. This worked for alumna Diane Vallere '89, who merged her love of writing and fashion to craft a career writing fashion mystery novels.
Vallere has published several mystery series, including the popular Style & Error series. According to Vallere, most of her novels are influenced by the 20 years she spent working in the fashion industry, a career that began immediately following her graduation from the College of William and Mary.
"The first job I had I literally worked in a mall," Vallere said. "Because I graduated and my parents were, 'Okay, it's time to go get a job.' And I didn't have a concrete plan of what I wanted to do so I went to the mall, and I started working in sales. From there, I moved up into management."
Vallere eventually moved to Texas to be a part of the Neiman Marcus Executive Development Program, a 12-week training program that prepares participants to be assistant buyers for the company. When Vallere became a buyer, she began her writing career as well. Her job required her to fly several times a year, something she was never that comfortable with.
"I didn't love to fly and I had to fly about seven or eight times a year," Vallere said. "So I started writing on the plane so I didn't have to think about the fact that I was flying, and that's how I wrote my first couple of drafts of manuscripts."
Though her transition into writing grew out of her fear of flying, Vallere said writing mystery novels was something she always had in the back of her mind.
"I had grown up reading mystery series," Vallere said. "I had grown up reading Trixie Belden and Nancy Drew and series like that, so I always wanted to do it, but there was just never an idea. So when I got the idea that was a former fashion buyer who turns amateur sleuth, I kind of stuck all that together, and when I wrote it, I thought, 'I want this to be a book, I want this to be a series and I want to pursue this.'"
Eventually, Vallere decided to leave the fashion world to focus on writing full time. The manuscripts she wrote on the plane turned into her Style & Error Mystery Series. Two more series followed after that, and her newest series, Costume Shop Mystery, comes out this year.
When not busy writing, Vallere works with the writers' organization Sisters in Crime.
"I got involved in Sisters in Crime, which is a non-profit organization that advocates for women mystery writers," Vallere said. "And that was huge when I got involved in them, because writing is very lonely. And all of a sudden, it wasn't lonely anymore because I met so many people who had been where I was or were behind where I was, but you know we had just a variety of experiences and that became huge."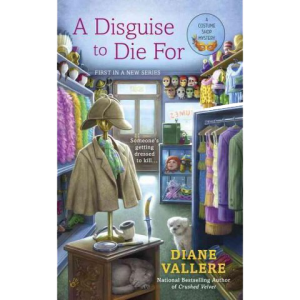 Vallere was previously head of the Los Angeles chapter of Sisters in Crime and currently serves as Vice President of the organization. Sisters in Crime's main goal is to educate women writers about writing and marketing skills, Vallere said, but they also try to ensure that women crime writers have the same opportunities as male crime writers. The organization's Monitoring Project plays a big role in this.
"They go out and monitor how many reviews are being given to men mystery writers versus women mystery writers," Vallere said of the Monitoring Project. "And they compare that to how many books are being published by each to see if it is equal. They're kind of checking the contract terms to see that what's being offered is fair."
The lack of diversity in the publishing world is a problem that has, in the past months, prompted hashtags such as #readwomen and #readdiversebooks on Twitter and other websites.
"I think what it comes down to, even just for any author, is it's all about visibility and discoverability," Vallere said. "And the people aren't going to read your book unless they know that it exists. So that's the number one thing."
While the publishing industry continues to struggle with diversity and gender issues, Vallere said it is an overall exciting time in the book world. She said self-publishing has made it "a great time to be a reader" because of how many new and exciting books are now available.
Vallere credits her time at the College with teaching her how to be comfortable with standing out.
A native of Pennsylvania, Vallere was recruited for swimming by the College and majored in fine arts. She loved the school after visiting for a weekend, but as an out-of-state student, she said, she had trouble adjusting at first.
"Being an out-of-state student, I kind of didn't fit the mold immediately because, you know, Pennsylvania is not Virginia," Vallere said. "And so many of my friends, so many people that I knew were from Virginia, and there definitely was a different style and there definitely was a difference in our backgrounds."
It was this initial discomfort that led to Vallere realizing she liked standing out and being different.
"So I guess it really was at William and Mary when I started to embrace what made me unique instead of being upset that I didn't fit in," Vallere said. "And I embraced it, and that really became when I developed my own style the most, and became more independent, and became more okay with the idea of following my own instincts."
Vallere said any new student who feels they do not fit in right away at the College has no reason to worry. By the time she graduated, she said, she had found her niche and now remembers her time at the College fondly. Her advice to others is to not worry about being different.
"It's okay not to be like everybody else because there are other people who feel the same way," Vallere said. "And sometimes the thing that makes you different is the thing that makes you unique and that becomes your, you know, your great thing."